Solar Powered Computer Labs. Language Preservation. Sustainable Business Model?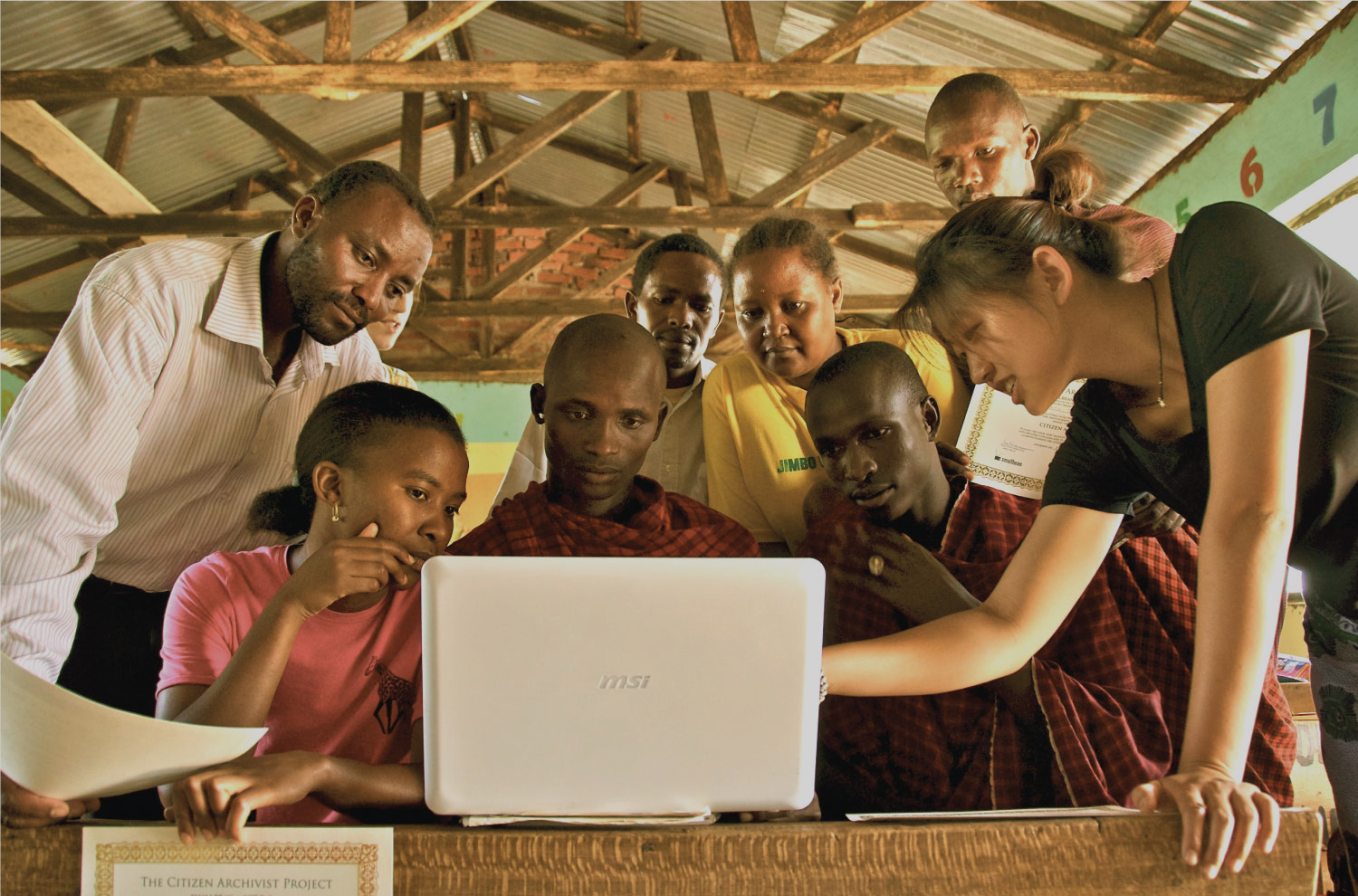 How might we bridge the digital divide in rural Africa with low-cost solar powered computer labs? And while we're at it, might we help curb the trend of language extinction in the region? From a small office on the first floor of an ex- MIT frat house, Smallbean set out to tackle these mighty challenges.
Smallbean began as a nonprofit building solar-powered computer labs, first at schools in Tanzania and later working with libraries in Kenya. Once we became reasonably proficient at building the labs, we designed an immersive educational curriculum that taught librarians and library patrons basic computer skills (such as email, Microsoft Word, and photo editing). Our Smallbean Citizen Archivist Project focused on collecting and preserving oral history interviews in endangered tribal dialects (many of the languages in countries like Kenya are expected to become extinct within just a few generations). These interviews were conducted and edited by local librarians, with the digital record kept in solar-powered libraries throughout Kenya. Much of what we were able to accomplish was powered by strategic partnerships with MIT, the Harvard School of Education, Boston University, Newton Tanzania Collaborative, Maria's Libraries, and Design Museum Boston.
I was the founder, executive director, and creative director of Smallbean. I started Smallbean as a naive and over-confident ex-lawyer who knew almost nothing about Africa (other than a stint I'd spent working at the United Nations in Tanzania). We had some fantastic impact at Smallbean, but also made a TON of mistakes (many of which came about as a result of my lack of understanding of the human-centered design process). Ultimately, Smallbean was not able to identify a sustainable business model and closed its doors in 2011.